We congratulate students of the specialty "Vocational Training and Social Sciences" Abukhanipha Satybaldieva, Nursultan Ashirzhanuly and Aruzhan Baspakhova, members of the team "Kyran", which took 1st place at the intellectual Olympiad "Uly tulgalarga tagzym".
The Republican Olympiad was held among the universities of Kazakhstan and was dedicated to the 100th anniversary of the Alash party. Students of ATU, under the scientific supervision of the teachers of the department "Professional training and social sciences" Kaliya Akhatayeva and Shynar Akhmetova showed at the Olympiad their profound knowledge of national history and demonstrated an outstanding high intellect.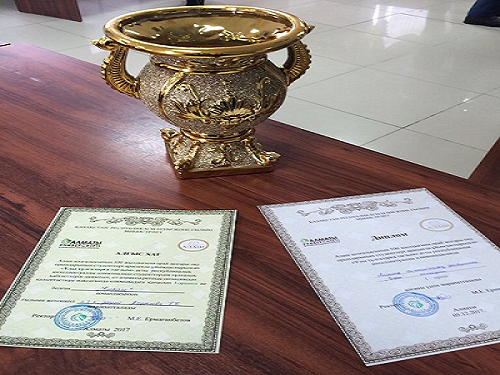 We wish our students further success!
Media center